Last Updated on September 27, 2022 by Shawn Lee
In some countries, the hot and humid summer is coming to an end. Temperatures are plummeting, autumn winds are blowing, and the cold winter is coming.

Will your HAVC water system freeze over in harsh winters?
Do you know what are the risks if your HAVC system freezes?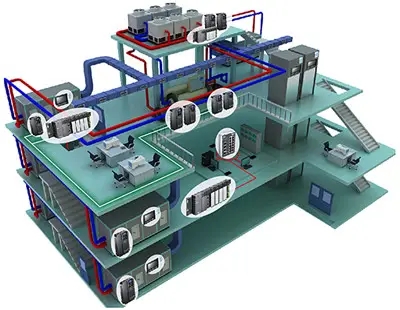 HAVC circulating water freezes in pipes below 0 degrees Celsius.
The circulating water freezes and increases in volume, and pipes with a limited diameter will be burst by the expanding ice.
In particular, the copper tube of the fan coil uints surface cooler has a thickness of 0.9mm, which can achieve the best heat dissipation/cooling effect. The copper tube is in a bent state in the surface cooler, and it is difficult to drain the circulating water at the bend, so the copper tube of the fan coil surface cooler is more likely to be damaged and cracked in severe cold weather.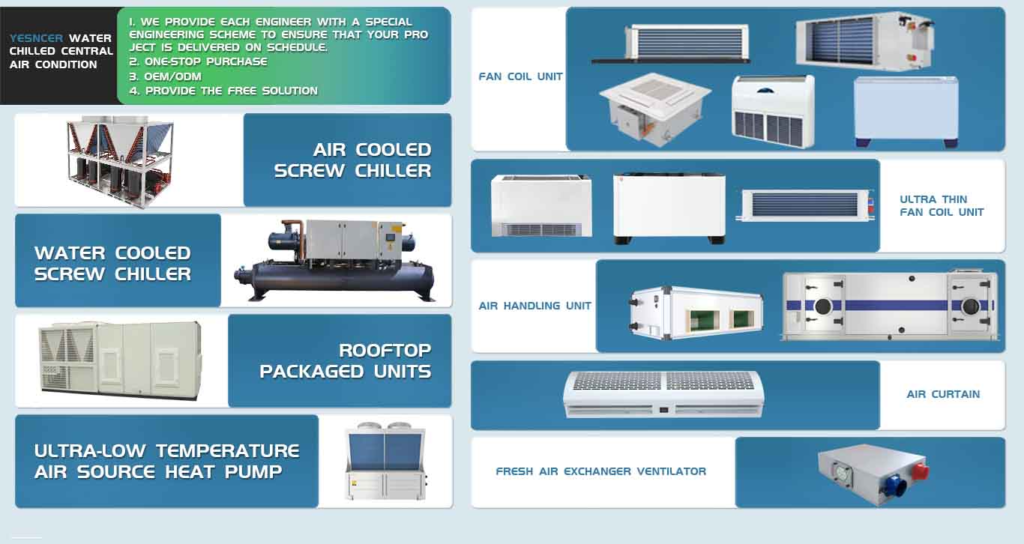 If the water system is not used for heating in winter, adequate antifreeze measures are required.
Drain the circulating water in the whole system. If necessary, use a vacuum compressor to drain the water in the system;
Many customers use antifreeze to prevent circulating water from freezing;
The whole system ensures low-temperature operation. Ensure that the entire system is powered without freezing, and operates at a low temperature of not less than 5 degrees Celsius.
Comparison of three methods:
1、The circulating water in the whole system is exhausted, and professionals need to use special equipment to operate. Otherwise, circulating water is likely to be left at the elbow of the whole system, which will cause ice formation in local areas, and the ice that expands in volume will burst the pipeline, causing damage. Slow, resulting in a reduction in the use of the entire system. Then a complex process is required to exclude the icing area;
2、Most types of antifreeze contain acidic substances or alcohol components. If the purchased antifreeze does not meet the standards, the entire system will be easily corroded. If copper or iron pipes are corroded, small holes will appear, and the holes cannot be repaired. The entire system equipment will be scrapped;
3、The low-temperature operation of the system is a method that I highly recommend. The whole system operates at low temperatures in winter. Considering the cost of electricity and safety, this is the most reliable method.