Last Updated on March 2, 2022 by Shawn Lee
The real Chinese fan coil unit manufacturer, without middlemen, price occupies the global market.
For two years, Yuexin has been focusing on the research and development of ultra-thin floor-standing vertical fan coil units.
Our upgraded ultra-thin fan coil units have occupied an important position in the global market.
Compared with internationally renowned fan coil unit manufacturers, the product quality is similar, the cooling capacity is larger, and more importantly, the price is more affordable.
Our ultra-thin fan coil unit can quickly provide cool air or hot air to the room to meet the cooling and heating needs of your customers.
7 factors that dominate the global market for Yuexin fan coil product prices from China:
1. We are a real fan coil unit manufacturer. There is no middleman to make the price higher.
As a dealer, the price of the product you get is the wholesale price of our factory;
2. The raw materials purchased by Yuexin are all purchased in batches and the size of the raw materials is specially customized, which can minimize the cost of raw material procurement;
3. Batch blanking, batch production, mechanized assembly line CNC operation, reduce production costs, reduce leftovers, and reduce the rate of defective products;
4. Brushless DC motors, pure copper tubes, aluminum foil fins, 0.8mm shell sheet metal spots-free and oil-free hot-dip galvanized steel sheets and other accessories and raw materials have cooperated with suppliers for more than ten years, so the purchase price of raw materials is lower;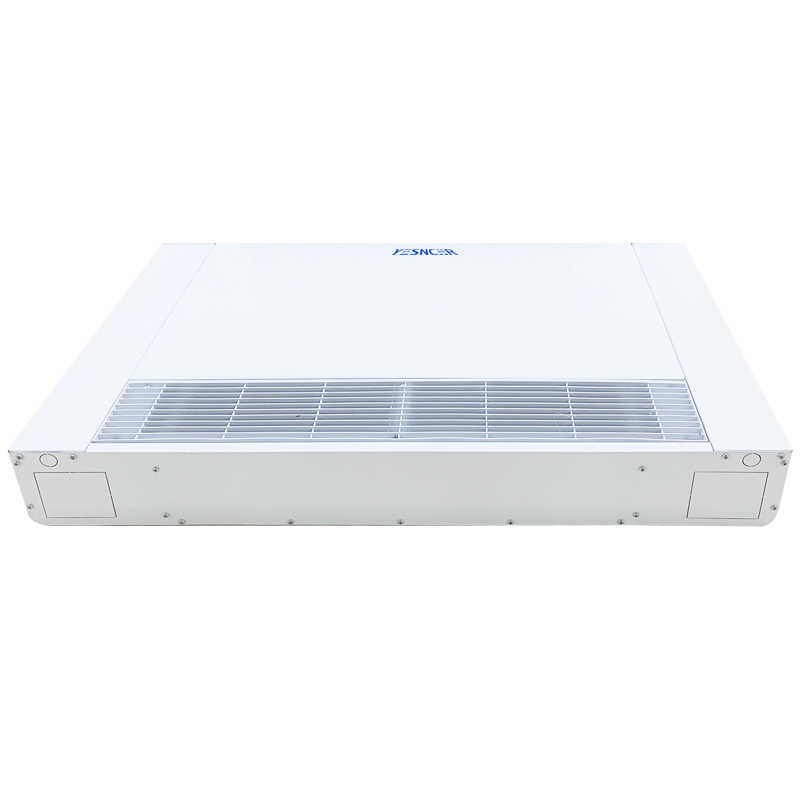 5. Assembly line operation and mass production can greatly reduce the production cost of each fan coil unit and ensure the same quality of each fan coil unit;
6. International logistics: Our company can provide you with various modes of transportation such as railway transportation, sea transportation, and air transportation. Baoding is the starting station of the Belt and Road Ji-Europe special train, which can reach most of the Belt and Road countries in 14 days. The Beijing-Tianjin Baoding Highway-Railway International Logistics Park provides strong support for Baoding to build a "One Belt, One Road" full-chain service system and build a global trade and logistics trading center. International logistics projects promote Baoding's integration into the international system.
In addition, no matter which country you are in, we have long-term partners, you can enjoy the lowest price;
7. The export packaging of the ultra-thin floor-standing vertical fan coil unit is specially designed and produced in batches, which can ensure that the product arrives at your location without damage to the outer packaging and the product, and does not affect your sales.
This ultra-thin fan coil unit is the star product of our company. You do not need to worry about product quality, after-sales, and many other problems.
We developed this product for only one purpose: to make this product a "business card" for our company to open up the global fan coil unit market.
we will create a first-class and complete product service process for you.